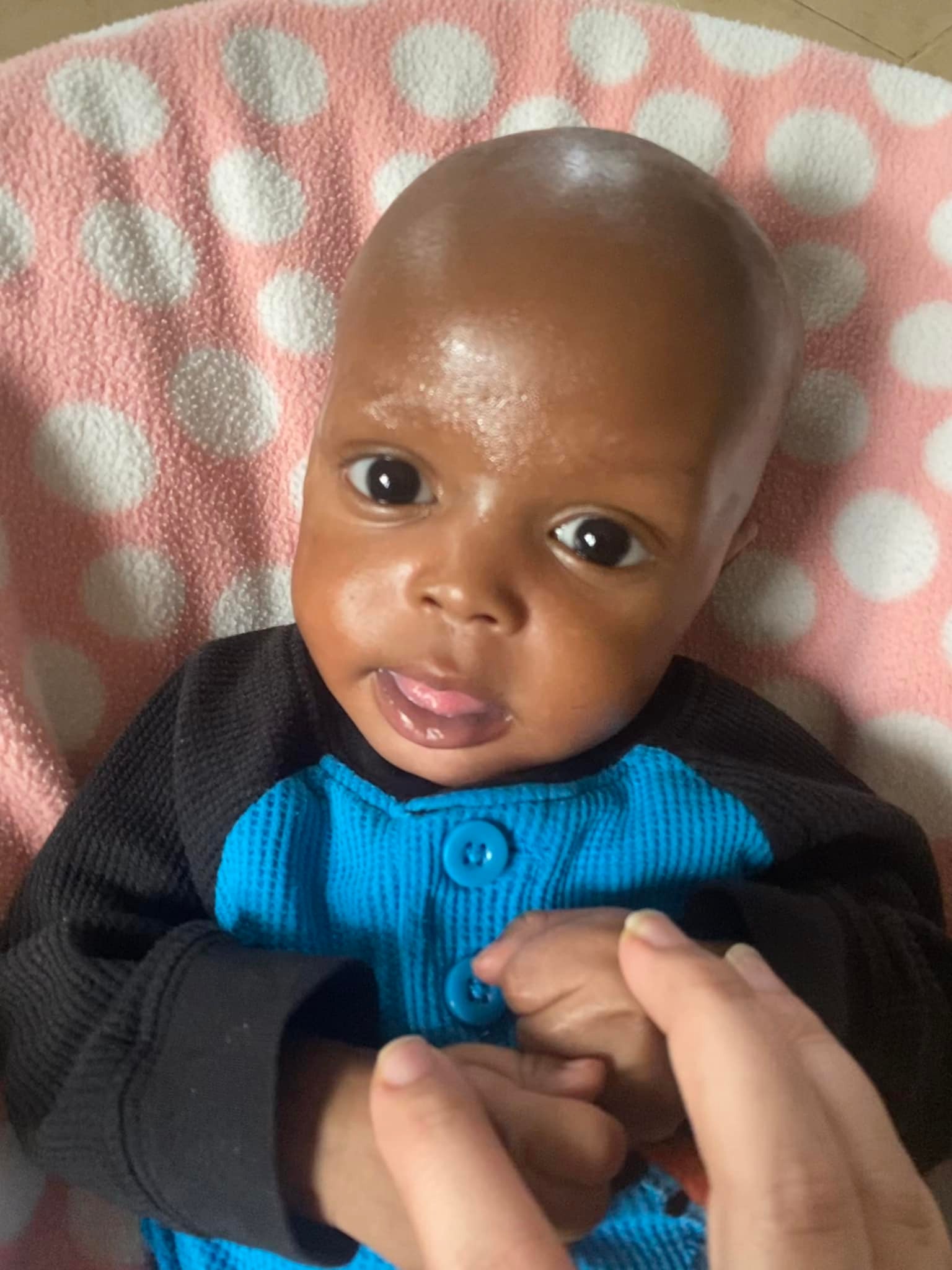 Baraka
Baraka, means blessing, came to Neema weighing 9.7lbs. (4.4kg). He was born November 6, 2021. His mother took good care of him the first two months of his life. She then started getting depressed and the family said was not acting like herself. She then got pneumonia and sadly passed away. Baraka's grandmother has been caring for him for two weeks. She is very old and does not feel she can care for him any longer. He is a sweet , healthy little guy, they both did a great job. He already smiles and is cooing. His grandmother and a couple other Maasai family members saw him settled in at Neema. We will pray for his future and love and care for him till his family comes.
Please consider sponsoring this little blessing while he is here. Go to
neemavillage.org
to find out how. Thank you!