Mothers Against Poverty (MAP)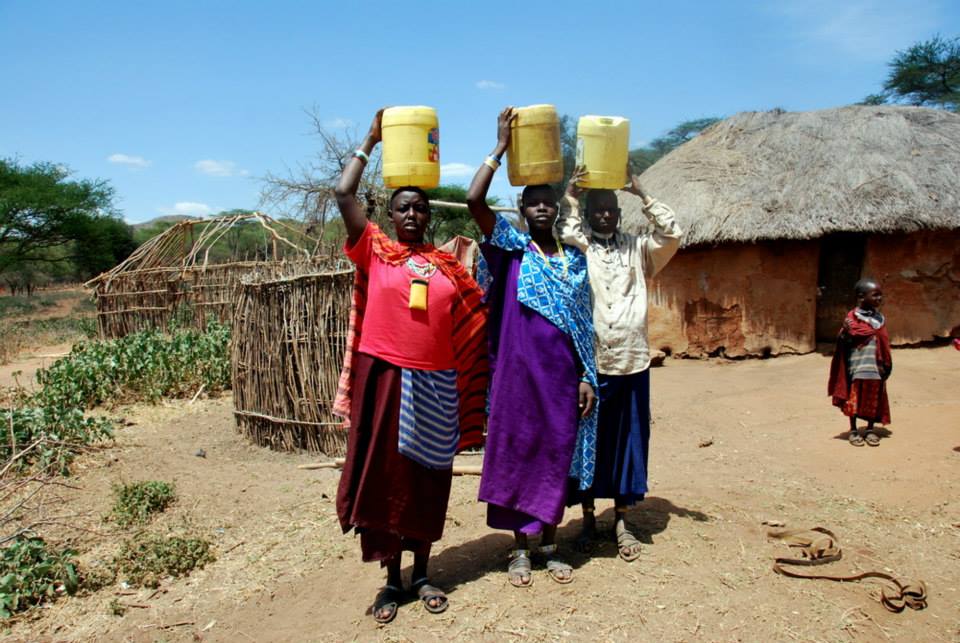 Purpose of the Program
To provide eligible women the opportunity to become self-sufficient through entrepreneurial opportunities which include education, training, technical assistance, spiritual guidance & access to funding. To qualify for the program the woman must have at least one small child, or be a widow.  She will not have a man providing support for her or living in her house.    The Director of MAP decides if a mom fits the MAP program. 
Rationale for the Program
Women make up 70% of 2.5 billion people worldwide who live on less than $2 day. Unfortunately because of their poverty, these women are more vulnerable to forced labor, malnutrition, high maternal mortality rate, high infant mortality rate and violence. The greatest challenge facing these women is not a lack of motivation but a lack of access to financial education and financial services.
Advantages of the Program
Through the MAP project at Neema Village, women receive help, guidance, counseling, and financial services so that they can work their way out of poverty and provide income for themselves & their families. As a result, women can provide better nutrition and improved living conditions for their families and also pay for their children's education. Through the MAP Project, the women will not only transform their lives but also the lives of their families, also positively impacting their community.  
Women are the key to changing Africa.  We believe women who have been abused and abandoned are not the problem.  They are the solution.
"If hard work made you a millionaire, all African women would be millionaires."
Outreach to Women in Maasai Villages
In addition to helping the local mothers and widows at Neema, the women who live out in rural Maasai villages are also welcome to come for a similar opportunity. They can come learn a trait such as sewing and we will guide them in becoming financially sustainable.
MAP Director
In November 2018, Neema Village hired
Anna Kimambo to direct the MAP program.  Anna is a Tanzanian business woman operating her own day care in Arusha.  Compassionate, yet careful, as a Tanzanian woman, she adds a needed dynamic to the MAP program.
How To Help
If you would like to help our mothers become self-sufficient, please donate to the Outreach fund. For tax deduction purposes, please do not include individual or business names. Please only specify that your donation is for the MAP program.
IRS Rules:  You cannot make your donation to a specific mom or specific business and receive a tax deduction. You must only donate to the Outreach  program and on the purpose line of the donate page put "Outreach." Let the director know if you wish to follow a specific mom.
The costs of businesses varies with each business and each mom.  Some moms come to us with nothing, they have no beds, no stoves, just the clothes on their backs.  After staying at Neema Village's MAP Houses for a few months, receiving counseling, spiritual guidance and financial training they are ready to move out and begin their lives and businesses.  We support the moms for 12 months while they are getting their businesses going.  When they leave they may have to buy a bed, stove, utensils to cook with, etc.   Neema Village, through God's Grace and your donations, buys those needed items for them as they begin their new lives.   We appreciate your help in lifting these women out of poverty. 
Please designate one of these four funds for your donations.
General Funds – Includes Sponsorships and all funds necessary for operations .
Outreach Funds – Includes MAP, STM, food, medical, water well drilling, education and other outreach projects.
Property Development – Includes buildings (please name the building) roads, land purchases.
Volunteer Expenses – Paid exclusively by volunteers for their living expenses at Neema.
For information purposes only: Estimated Costs of Businesses.   Donations made to Outreach.  
Chicken Business $495
Vegetable Business $463.
Sewing business $476.
Beauty School $500
Beauty Salon $700
Used Clothing $500
Charcoal Business $300
Small Items Store $1,000
Cow/Milk $700 – $900
Shoe Business $150
Honey/Bee (4 hives) $320
Small Cafe with food $500
Juice Bar/Internet $1,000
Goat Business (5) $375
The Average business cost $600
Neema's MAP program is all about moms and babies!