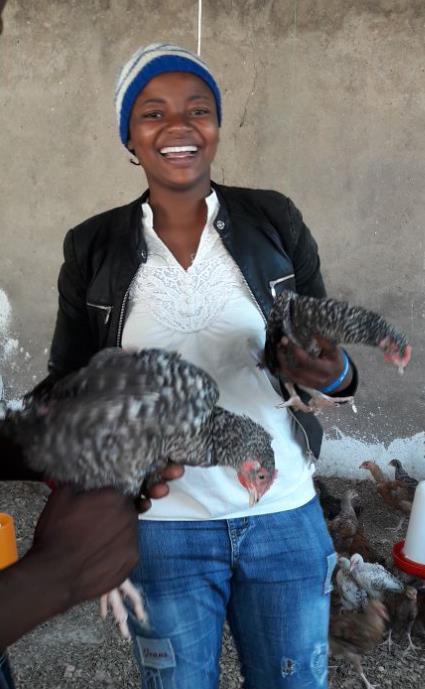 Mama Pretty -Dropped from Program
Mama Pretty, pictured below with the chickens and the big smile, has two children.
 In August she had little twins, Pretty and Precious. Unfortunately, one of the twins, baby Pretty, passed away because of heart problems caused by malnutrition. It is surely difficult to get over losing a child in any country but even more so in Africa where these kinds of deaths are frequent and yet so preventable.
Mama Pretty doesn't want to just be given food she wants to make her own way. She has the true heart of an entrepreneur.  We want to help her by setting her up in her own chicken business.  We will help her buy 40 chickens and supply chicken feed for about 6 months.
The chicken coop was built and donated by friends of Maria Halapi so Mama Pretty's business is now fully funded.