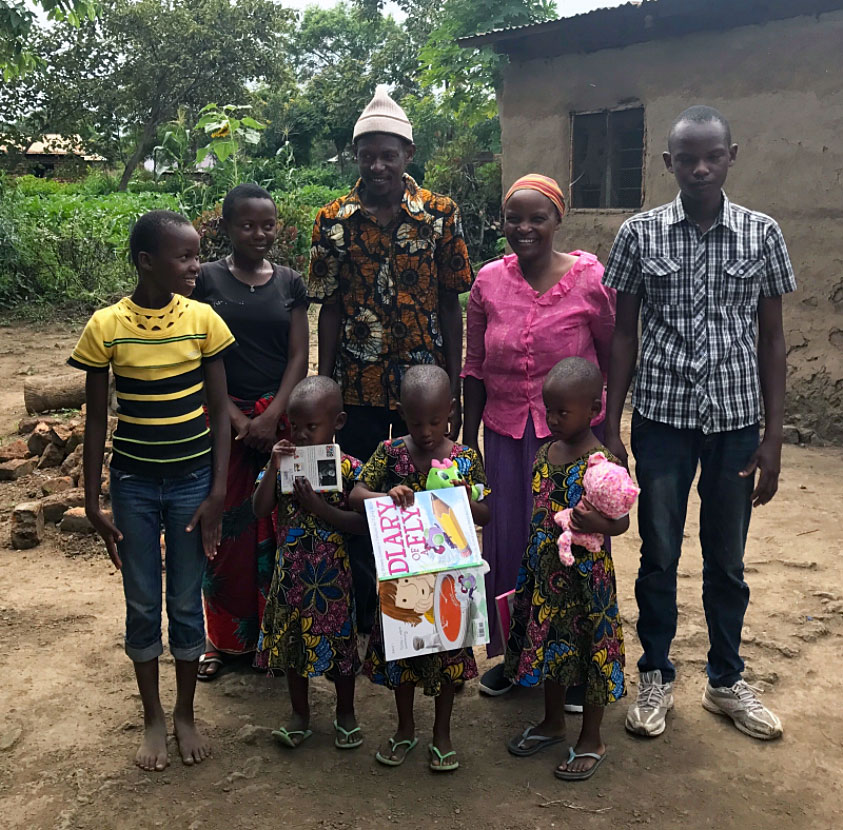 Elesifa -Successfully Completed
Sewing Business $300 FULLY FUNDED
Mother of Triplet Girls in Tanzania, East Africa
Meet Elesifa Pokea. She is 40 years old and the mother of six children. Almost four years ago a small bush hospital called us at Neema House and said there was a mom who had just given birth to triplets but was close to death and her three tiny triplets were very small and would not survive if someone did not step in to help. We did! The triplet girls lived at Neema until they were two years old and were able to safely return home. We have continued to help this family with food and clothing. Yes, the mother did survive. She is industrious, has a lovely garden, and beautiful flowers around her home. She is hospitable and always cooks for the many visitors from Neema who come to see the triplet girls.
She intends to start a sewing business with a treadle sewing machine to help lift her family out of the poverty that is so prevalent in Africa. She will need $250 for the sewing machine and around $50 for scissors, thread, needles, etc.
To help Elesifa, please visit our "How to Help" page where you can donate towards the MAP program. For tax deduction purposes, please indicate that it is going specifically towards the MAP program. Do not specify individual names or businesses.