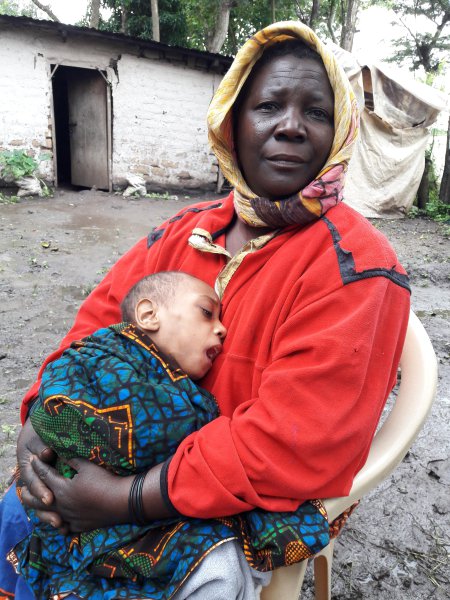 Mama Iddi
Mama Iddi, pictured below, is a 63 year old grandmother struggling to keep a severely brain damaged ten year old granddaughter.
Her daughter abandoned the child with her. This grandmother is living in a house that looks unsafe and is about to fall down. She owns her own home so we will be looking for volunteers to help her work on her home.
Since she must stay home to care for the child we will help her start a chicken business so she can work and stay home.  The Pape Chicken Coops  and 40 chickens with feed for 6 months is costing $450.